11/01/2022
Mer-Club at the Societat Catalana de Biologia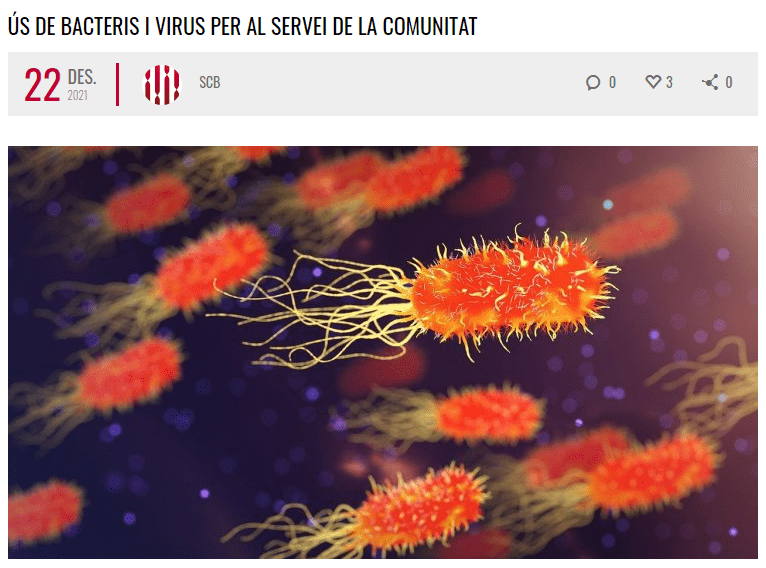 Last December, Olga Sánchez, professor at the Department of Genetics and Microbiology at the Universitat Autónoma de Barcelona (UAB) participated on the event "Ús de bacteris i virus per al servei de la comunitat" («Use of bacteria and viruses to serve the community») organised by Societat Catalana de Biologia (Catalan Biology Society) and Institut d'Estudis Catalans (Institute for Catalan Studies) with a lecture titled "Mercury bioremediation through marine bacteria".
During her presentation, Sanchez began by explaining some basic concepts of mercury such as what mercury is, its different sources of emission, its cycle and effects on nature and people. Then, she talked about the release of methylmercury in the industrial wastewater of Minamata that led to Minamata disease (a neurological disease caused by severe mercury poisoning) and, subsequently led to the Minamata Convention on Mercury, a UN environment commitment to reduce Hg emissions.
After the introduction she elaborated on the power of marine microorganisms for mercury bioremediation and the work that Mer-Club is carrying on to advance in that area. She gave a full picture of the project and had the opportunity to share some of the last discoveries with the audience.
The event was aimed at both academic and non-academic public, a great opportunity for Mer-Club to spread the word on the benefits and opportunities of bioremediation to reduce the presence of mercury in the seas.